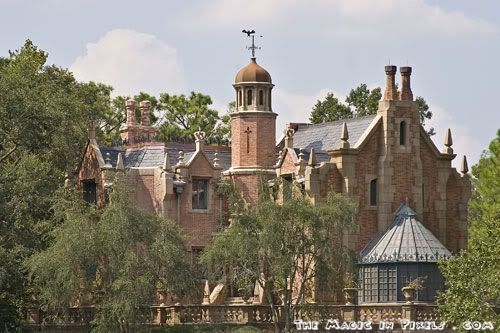 Since Halloween is fast approaching, I think I will share some photos from my favorite attraction of all time, The Haunted Mansion. Stay tuned, because the Haunted Mansion pics are going to be coming fast and furious. Here is a classic shot of the Walt Disney World Haunted Mansion facade. Atmospheric and ominious, this facade is based on the old New York Hudson River Valley Mansions of the 1700 and 1800's, as opposed to Disneyland's Louisiana plantation house.
Be sure to visit
THE MAGIC IN PIXELS
---
Visit
The Magic in Pixels.com
.
View 1,000's of Disney Theme Park Photos, read articles, participate in the TMIP Disney Photo Forum, and purchase Disney Prints for your home or office.