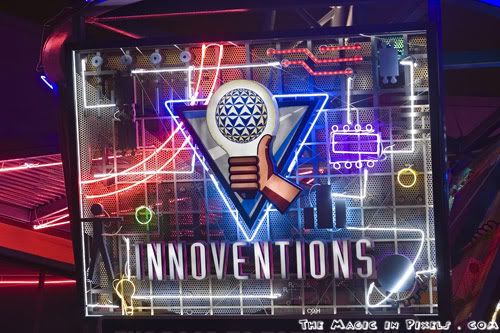 This neon sign outside Innoventions in Epcot really is something to see once the sun goes down. To get this image, I used a tripod and a long exposure to capture all parts of the sign as illuminated, as the sign flashes randomly. I really enjoy Future World at night, as there are all sorts of nice touches, such as this sign to see and discover.
DON'T FORGET TO VISIT
THE MAGIC IN PIXELS
and enter the current contest...see a few posts below. Still plenty of time to try to win a great prize.
---
Visit
The Magic in Pixels.com
.
View 1,000's of Disney Theme Park Photos, read articles, participate in the TMIP Disney Photo Forum, and purchase Disney Prints for your home or office.