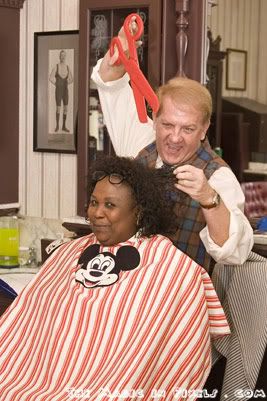 The Harmony Barber Shop on Main Street USA in the Magic Kingdom is a truly remarkable place. Here the stylists post for a little fun in front of the camera while there was nobody in the shop. The shop is a great place to get a haircut and the Little Man will be getting his first haircut there in December. Stop in and say hi to these nice folks, the conversation and atmosphere are great.
MAKE SURE TO VISIT
THE MAGIC IN PIXELS
---
Visit
The Magic in Pixels.com
.
View 1,000's of Disney Theme Park Photos, read articles, participate in the TMIP Disney Photo Forum, and purchase Disney Prints for your home or office.