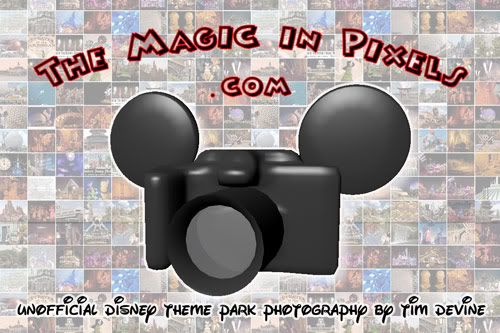 Just wanted to officially announce that my new site
THE MAGIC IN PIXELS
is now open. The site is the culmination of all the hard work and nice comments that I have received from you readers. So, go over there, check it out, and let me know what you think and what your suggestions for improvements are. I value all feedback and try to respond to all emails so please continue with your support and thanks for everything!
Now...I am off to WDW for some more fun in the sun and to work on a MAJOR surprise project that I can't announce quite yet but I am sure it will bring a smile to your faces once it is announced.
---
Visit
The Magic in Pixels.com
.
View 1,000's of Disney Theme Park Photos, read articles, participate in the TMIP Disney Photo Forum, and purchase Disney Prints for your home or office.