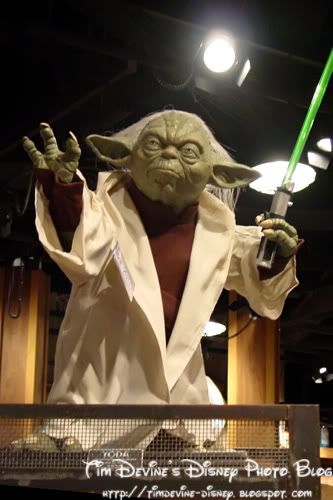 This figure of Jedi Yoda was in the Tattooine Traders shop that you enter after Star Tours in the Disney MGM Studios in November of 2003. I don't really remember if it was a figurine to purchase or just a prop but it was really cool to see and I still look for it every time I get off Star Tours, although I know it isn't there. In honor of the Star Wars Weekends at the Disney MGM Studios, I will be having a Disney-Star Wars photo flood for the next few days so stay tuned....
---
Visit
The Magic in Pixels.com
.
View 1,000's of Disney Theme Park Photos, read articles, participate in the TMIP Disney Photo Forum, and purchase Disney Prints for your home or office.