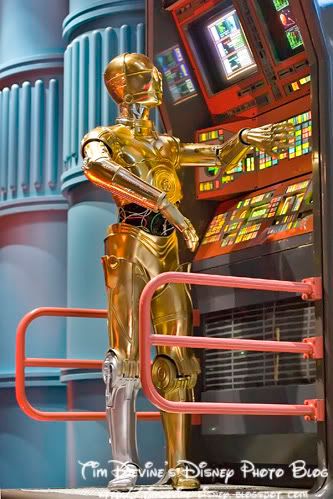 C-3PO greets guests as they enter the queue of Star Tours in the Disney-MGM Studios. Here we see C-3PO conducting a pre-boarding diagnostic check on the Starspeeder 3000 prior to the Star Tours launch to Endor. This audio-animatronic C-3PO is so realistic, you would think that the thing was real.
---
Visit
The Magic in Pixels.com
.
View 1,000's of Disney Theme Park Photos, read articles, participate in the TMIP Disney Photo Forum, and purchase Disney Prints for your home or office.