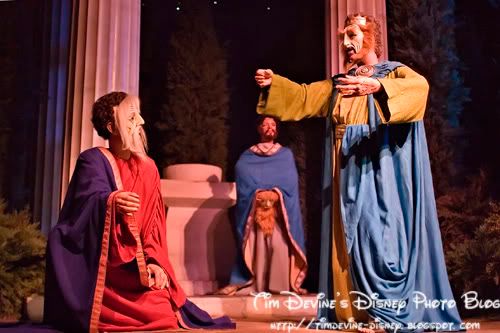 This scene, from Epcot's Spaceship Earth, depicts several audio-animatronic figures acting out a scene from Oedipus Rex. The scene comes during the ride when Jeremy Irons is speaking about how "...in ancient Greece, the spoken word was elevated to a fine art...and storytellers found a new forum for personal expression - the theater was born."
---
Visit
The Magic in Pixels.com
.
View 1,000's of Disney Theme Park Photos, read articles, participate in the TMIP Disney Photo Forum, and purchase Disney Prints for your home or office.