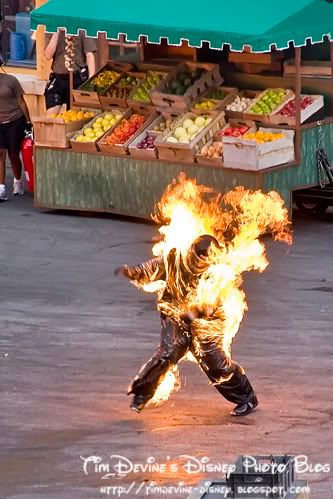 This stuntman in the Lights, Motors, Action! Extreme Stunt Show has the fortune of being set on fire over and over every day in the Disney-MGM Studios. Cast as a villain on a motorcycle, he wipes out and catches on fire, runs around like a madman for a few seconds, then safely gets extinguished to the delight of the crowds. What a job!
---
Visit
The Magic in Pixels.com
.
View 1,000's of Disney Theme Park Photos, read articles, participate in the TMIP Disney Photo Forum, and purchase Disney Prints for your home or office.