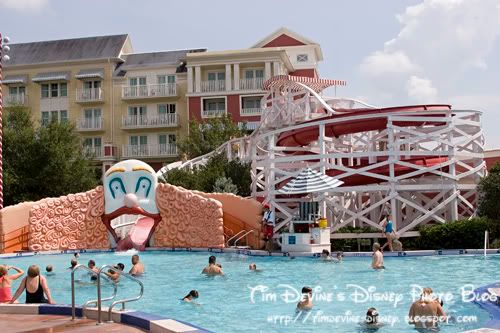 This is the 'noisy pool' at the Disney Boardwalk Resort (called Luna Park). The slide, known as the Keister Coaster, is 200 feet long and you exit via the clown's mouth. The slide and pool are themed to resemble the old Coney Island style theme parks from years gone by. A true classic and a blast to visit.
---
Visit
The Magic in Pixels.com
.
View 1,000's of Disney Theme Park Photos, read articles, participate in the TMIP Disney Photo Forum, and purchase Disney Prints for your home or office.