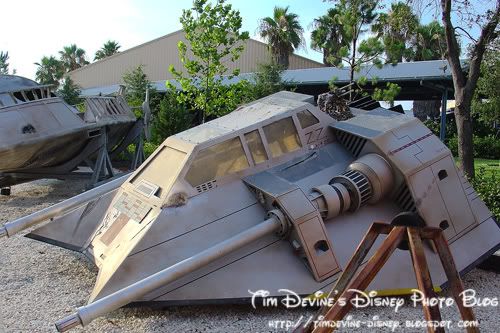 This snowspeeder (officially a T-47 airspeeder according to Star Wars.com) is seen in the auto graveyard at the Disney-MGM Studios Backlot Tour. The first time I went on the Tour, I was shocked and pleasantly surprised, because as I mentioned before, I am a huge Star Wars fan. I will be continuing to post more Disney-Star Wars photos in honor of the ongoing Star Wars Weekends, so stay with me.
---
Visit
The Magic in Pixels.com
.
View 1,000's of Disney Theme Park Photos, read articles, participate in the TMIP Disney Photo Forum, and purchase Disney Prints for your home or office.