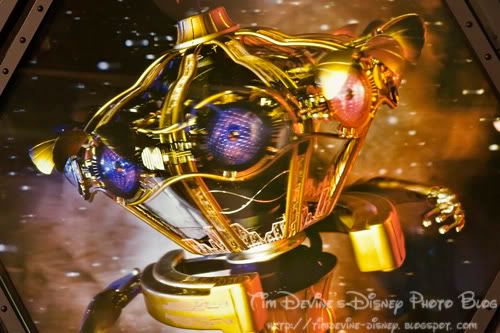 The Timekeeper was a CircleVision 360 degree movie in which the scene unfolds all around you on 9 projection screens. The Timekeeper, voiced by Robin Williams, took you on a journey back into the days of Jules Verne for a whimsical romp through a history that never was. The Timekeeper's sidekick, depicted above, was called NineEye, voiced by Rhea Pearlman. The attraction closed in January of this year, and the area it took up (Metropolis Science Center) is being re-themed for some mystery attraction that Disney is being very tight lipped about...
---
Visit
The Magic in Pixels.com
.
View 1,000's of Disney Theme Park Photos, read articles, participate in the TMIP Disney Photo Forum, and purchase Disney Prints for your home or office.