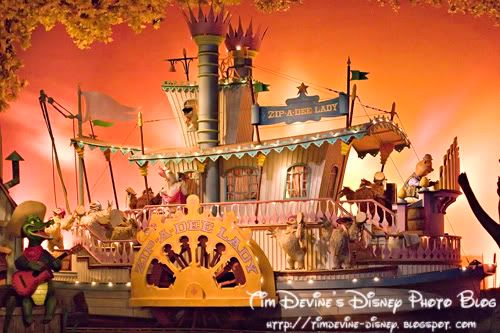 The Zip a Dee Lady is the riverboat where the folks of Splash Mountain celebrate Brer Rabbit's return from the Brian Patch. After taking the plunge down Chickapin Hill into the Briar Patch, it's a Zip a Dee Doo Dah good time back through the mountain and into the end of the ride. A little bit of trivia: some of the characters on this boat formerly were located in the old America Sings attraction in Disneyland.
---
Visit
The Magic in Pixels.com
.
View 1,000's of Disney Theme Park Photos, read articles, participate in the TMIP Disney Photo Forum, and purchase Disney Prints for your home or office.