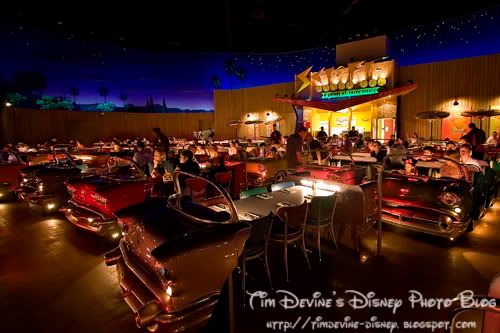 The Sci-Fi Cafe is a restaurant in the Disney MGM Studios that is themed to resemble an old dri-in movie theater. The tables are themed like covertable cars and a video screen runs loops of old cheesy sci-fi movie clips and trailers. The burgers are great and the service was top notch. It's a shame it's so popular though, 'cause it's really hard to get a table sometimes. Definitely recommended.
---
Visit
The Magic in Pixels.com
.
View 1,000's of Disney Theme Park Photos, read articles, participate in the TMIP Disney Photo Forum, and purchase Disney Prints for your home or office.