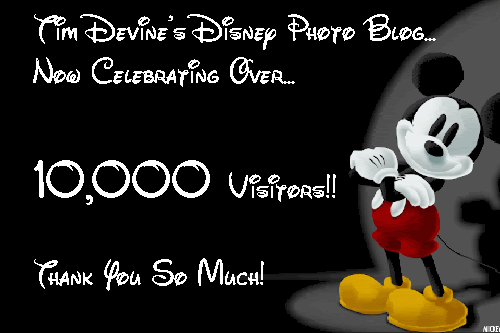 I think the title says it all. To all of you who are regular viewers of this page, thank you so much. To all of my new readers, welcome and thank you as well. Special thanks to Lou Mongello
(Disney World Trivia.com)
, Ricky Brigante
(Inside the Magic)
, Gary Green
(Gary Green Lives)
, Tony
(This Day in Disney History)
, and all of the others who have referred my page or thrown me a link on their page. I really do appreciate it and hope you will continue to be fans of the site for a long time to come...
---
Visit
The Magic in Pixels.com
.
View 1,000's of Disney Theme Park Photos, read articles, participate in the TMIP Disney Photo Forum, and purchase Disney Prints for your home or office.