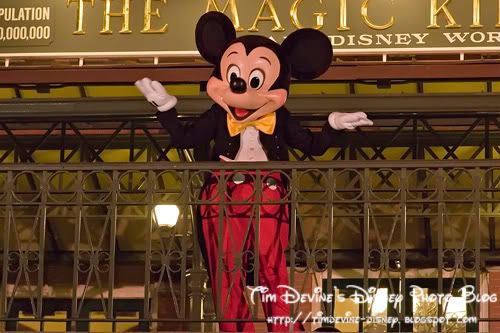 What better way to say good-night to the Magic Kingdom than a good-night from Mickey himself. This was taken last August and for me it was the 1st time I had seen this and thought it was really cool. Mickey stayed up there for quite a while, playing and posing while a soundtrack played behind him. A nice little extra touch of magic after a hard day's play.
---
Visit
The Magic in Pixels.com
.
View 1,000's of Disney Theme Park Photos, read articles, participate in the TMIP Disney Photo Forum, and purchase Disney Prints for your home or office.