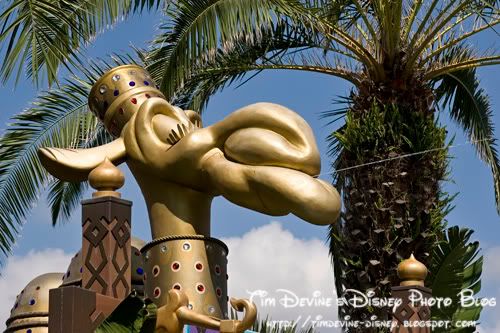 This shady character graces the perimeter of the Magic Carpets of Aladdin attration in Adventureland, Magic Kingdom. As his head goes back and forth, one must be wary because they might be getting a little moist from camel spit (...water) as he likes to spray unsuspecting guests as they walk by. Actually, it's quite refreshing because Adventureland seems like it is one of the hotter areas in the Magic Kingdom.
---
Visit
The Magic in Pixels.com
.
View 1,000's of Disney Theme Park Photos, read articles, participate in the TMIP Disney Photo Forum, and purchase Disney Prints for your home or office.