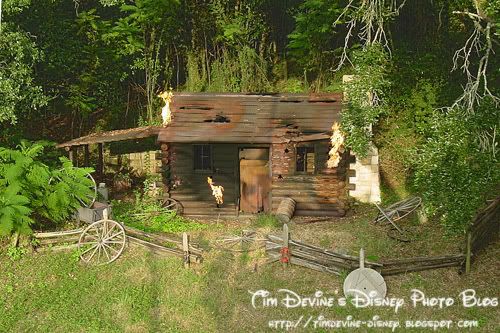 After all these years, the settler's cabin is still burning and burning. This cabin, viewable from the decks of the Liberty Belle and the exit of Big Thunder Mountain, has been burning for as long as I can remember. The Liberty Belle has been closed for the better part of a year and I can't wait for it to reopen as I really like the ride, simple as it may be.
---
Visit
The Magic in Pixels.com
.
View 1,000's of Disney Theme Park Photos, read articles, participate in the TMIP Disney Photo Forum, and purchase Disney Prints for your home or office.