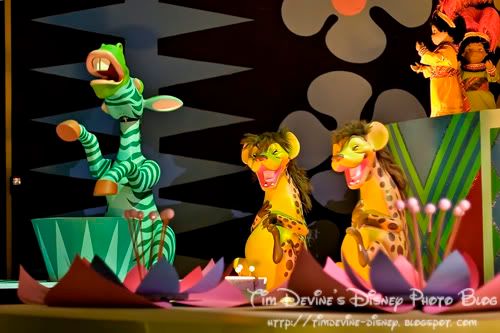 It's a Small World has always been a bit of a guilty pleasure for me. No 29 year old male would want to admit it, but the song and thoughts of IASM bring a smile to my face and they often make me think of a world where, just maybe, everyone COULD get along and be happy. This shot, taken of the laughing hyenas (just after the smiling hippo) is one of my favorites from the ride.
---
Visit
The Magic in Pixels.com
.
View 1,000's of Disney Theme Park Photos, read articles, participate in the TMIP Disney Photo Forum, and purchase Disney Prints for your home or office.