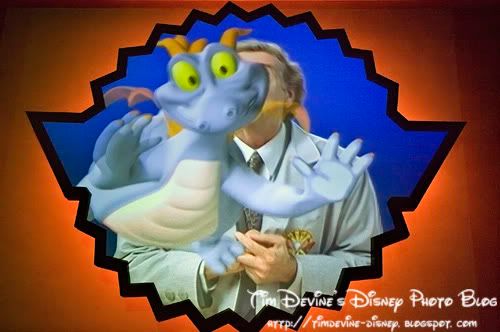 Journey into Imagination with Figment is the latest iteration of the classic ride in Epcot. Long gone is the Dreamfinder and now Figment's companion is Dr. Nigel Channing of the Imagination Institute (played by Monty Python's Eric Idle). In this scene, Dr. Channing is attempting to explain the attraction to the guests, and is ...assisted... by Figment. I really like this ride and don't remember much about Dreamfinder, but I have heard the audio a few times recently.
---
Visit
The Magic in Pixels.com
.
View 1,000's of Disney Theme Park Photos, read articles, participate in the TMIP Disney Photo Forum, and purchase Disney Prints for your home or office.