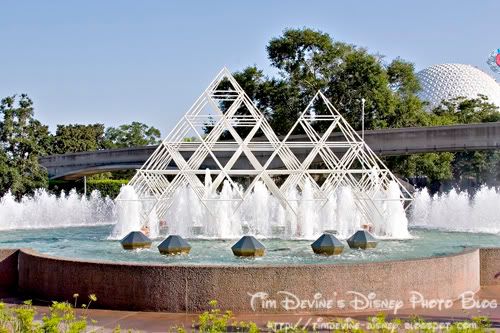 This is the "back side" of the famous backwards waterfall fountain that decorates the outside of the Imagination Institute in Epcot, home of Imagination and Honey I Shrunk the Audience. You will also notice the top of Spaceship Earth looming in the upper right hand corner. In this area are the leapfrogging fountains which would be just to the left of this image. This is a really neat area to sit and relax and just enjoy the kinetics of the area.
---
Visit
The Magic in Pixels.com
.
View 1,000's of Disney Theme Park Photos, read articles, participate in the TMIP Disney Photo Forum, and purchase Disney Prints for your home or office.