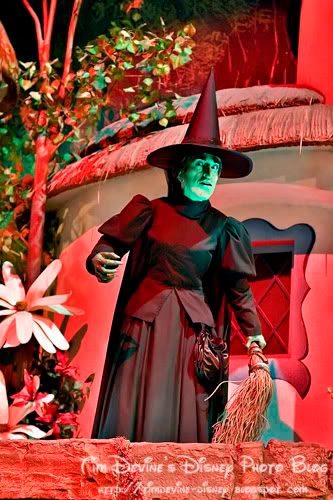 The final scene in the Great Movie Ride is a trip through Munchkinland which ends with an encounter with the Wicked Witch of the West. The Witch blames the tour guide for the demise of her sister and vows to exact revenge on the guide. After the Witch departs, it's "Follow the Yellow Brick Road" to see the Wizard.
---
Visit
The Magic in Pixels.com
.
View 1,000's of Disney Theme Park Photos, read articles, participate in the TMIP Disney Photo Forum, and purchase Disney Prints for your home or office.