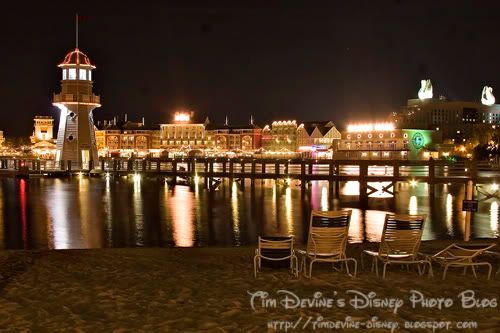 This shot was taken from the Yacht and Beach club, looking toward Disney's Boardwalk. In the back right of the shot you see the WDW Swan Hotel. The lighthouse is the central landmark of this area and is the place where guests board the Friendship launches to get to and from Epcot and MGM.
---
Visit
The Magic in Pixels.com
.
View 1,000's of Disney Theme Park Photos, read articles, participate in the TMIP Disney Photo Forum, and purchase Disney Prints for your home or office.