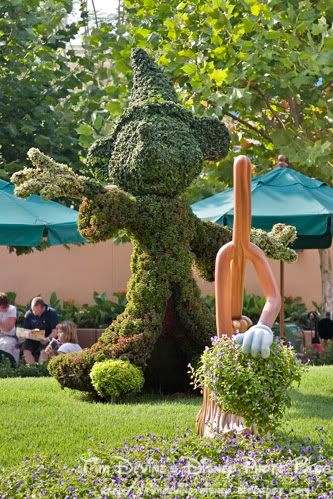 This topiary scene from the Sorcerer's Apprentice is just outside the entrance to the Animation Courtyard at the Disney MGM Studios. You can see it while walking down Hollywood Blvd. toward the Chinese Theater and the Sorcerer Mickey hat. Disney MGM Studios has a lot of nice little touches like this, if you take the time to look for them.
---
Visit
The Magic in Pixels.com
.
View 1,000's of Disney Theme Park Photos, read articles, participate in the TMIP Disney Photo Forum, and purchase Disney Prints for your home or office.