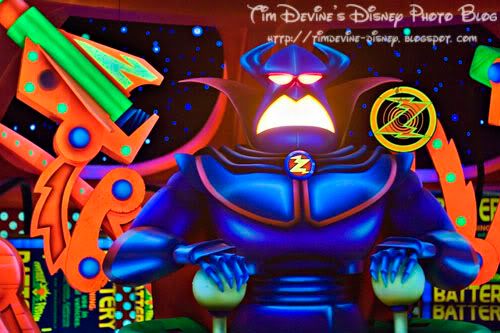 ZURG! The evil emperor Zurg is waiting to snatch you from your omnimover ride vehicle in Buzz Lightyear's Space Range Spin. This ride thru video game features laser blasters on the front of your ride vehicles which you use to shoot the Z targets for points. You control what you shoot at, you control what direction you are looking in. My wife always wins, though...
---
Visit
The Magic in Pixels.com
.
View 1,000's of Disney Theme Park Photos, read articles, participate in the TMIP Disney Photo Forum, and purchase Disney Prints for your home or office.