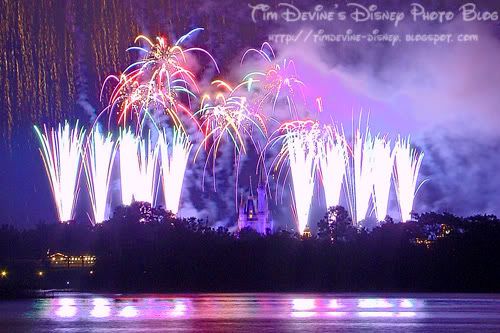 I love watching Wishes from the beach at the Polynesian Resort. Nobody bumping into you or standing in front of you, and just a quick walk or Monorail ride from the Magic Kingdom. Nothing better than sipping a **beverage of your choice** while laid out on a beach chair watching the fireworks. As you can see, the view is quite extraordinary and you can see the Grand Floridian and Contemporary perfectly as well.
---
Visit
The Magic in Pixels.com
.
View 1,000's of Disney Theme Park Photos, read articles, participate in the TMIP Disney Photo Forum, and purchase Disney Prints for your home or office.