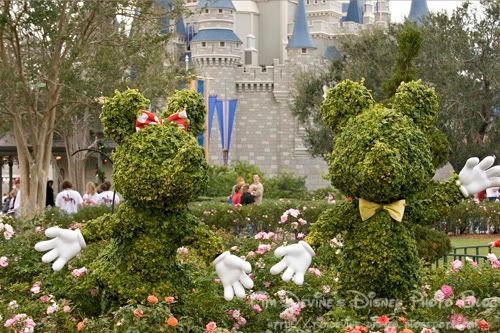 These are the Mickey and Minnie topiaries that are near Cinderella's Castle in the Magic Kingdom, Florida. WDW is simply loaded with little touches like this, things that you may not notice on your first trip, but the more you look, the more you find simple pleasures like this.
---
Visit
The Magic in Pixels.com
.
View 1,000's of Disney Theme Park Photos, read articles, participate in the TMIP Disney Photo Forum, and purchase Disney Prints for your home or office.