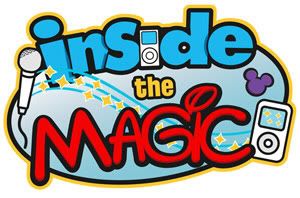 Many grateful thanks to Ricky Brigante from the
Inside the Magic Podcast
for mentioning this site on the Inside the Magic Podcast, show #55 for April 23,2006. For those of you who don't know what a
Podcast
is (from Wikipedia)...
Podcasting is the distribution of audio or video files, such as radio programs or music videos, over the Internet using either RSS or Atom syndication for listening on mobile devices and personal computers. The term podcast, like "radio", can mean both the content and the method of delivery. Podcasters' websites also may offer direct download of their files, but the subscription feed of automatically delivered new content is what distinguishes a podcast from a simple download or real-time streaming (see below). Usually, the podcast features one type of "show" with new episodes either sporadically or at planned intervals such as daily, weekly, etc. In addition to this, there are podcast networks that feature multiple shows on the same feed.

Podcasting's essence is about creating content (audio or video) for an audience that wants to listen when they want, where they want, and how they want.
The
Inside the Magic Podcast
is the 1st Orlando-based Disney Podcast. Ricky takes you through the latest Disney Theme Park News, Events, and Rumors. This weekly podcast covers anything related to Disney, from the local parks to distant lands. It really is a must-listen for any serious Disney Theme Park fan; he has contests, listener submissions, and all kinds of good stuff. So, go over to
Inside the Magic Podcast
and check out his site, or better yet, subscribe to the
Inside the Magic Podcast
via the iPod Podcast Directory. Best of all, the price is right...it's FREE!
---
Visit
The Magic in Pixels.com
.
View 1,000's of Disney Theme Park Photos, read articles, participate in the TMIP Disney Photo Forum, and purchase Disney Prints for your home or office.