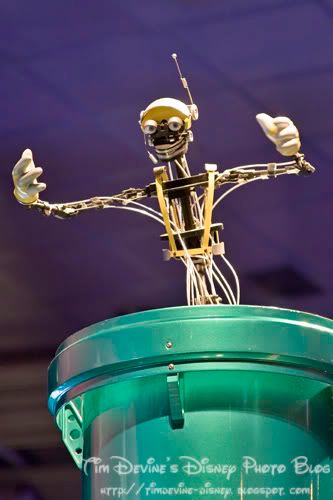 Say hello to Tom Morrow 2.0, the "host" of Innoventions West in Epcot. This little animatronic figure is way high up in a pipe and is easy to miss if you aren't paying attention. He talks, tells you whats going on in Innoventions, makes a few wisecracks, and is actually pretty funny.
---
Visit
The Magic in Pixels.com
.
View 1,000's of Disney Theme Park Photos, read articles, participate in the TMIP Disney Photo Forum, and purchase Disney Prints for your home or office.