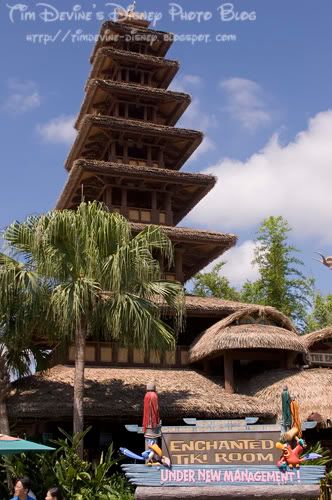 This is the exterior of the show building for the Enchanted Tiki Room - Under New Management in WDW Florida. The building is obviously different from it's Disneyland counterpart and so is the show content. To those who haven't seen UNM, the original Tiki Room show was getting a little stale so they decided to see the Tiki Room to Zazu and Iago and let's just say, nothing quite goes according to plan. The show starts with a debate over talent with Morris and William and continues right on to the main show's finale.
---
Visit
The Magic in Pixels.com
.
View 1,000's of Disney Theme Park Photos, read articles, participate in the TMIP Disney Photo Forum, and purchase Disney Prints for your home or office.