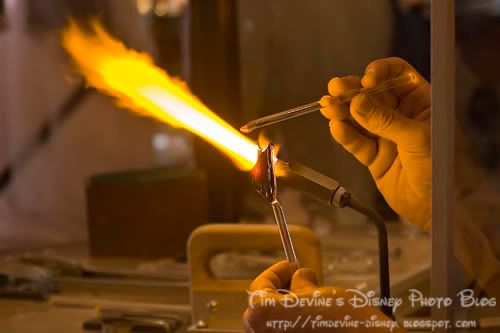 Arribas Brothers on Main Street USA is a really neat little store in which you watch skilled artisans make all kinds of crystal figures and sculptures. We had our wedding cake topper made for us there. Steve the artist did a wonderful job and it was jaw dropping how skilled he was with just a simple Dremel (rotary tool). I would stand there and watch these guys every time I go to the MK.
---
Visit
The Magic in Pixels.com
.
View 1,000's of Disney Theme Park Photos, read articles, participate in the TMIP Disney Photo Forum, and purchase Disney Prints for your home or office.