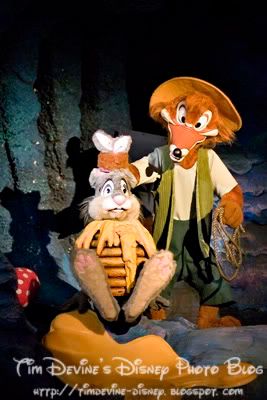 B'rer Fox -- "Well B'rer Rabbit, I guess I guess I'll just hafta ROAST ya!"
B'rer Rabbit -- "Yessir, B'rer Fox, roast me if you like, but PUH-LEEZ don't fling me into that Briar Patch!"
---
Visit
The Magic in Pixels.com
.
View 1,000's of Disney Theme Park Photos, read articles, participate in the TMIP Disney Photo Forum, and purchase Disney Prints for your home or office.