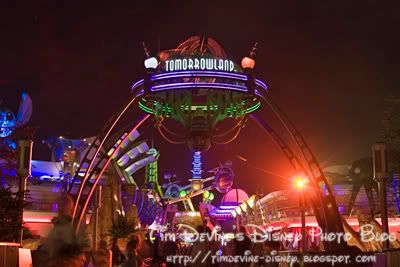 Building on the photo from yesterday, this is the main entrance to Tomorrowland in the Magic Kingdom. Taken from a vantage point further back from the photo yesterday, this gives you the ultimate overview of Tomorrowland at night.
---
Visit
The Magic in Pixels.com
.
View 1,000's of Disney Theme Park Photos, read articles, participate in the TMIP Disney Photo Forum, and purchase Disney Prints for your home or office.