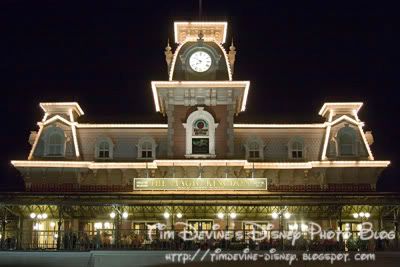 This is the first thing you see upon arrival at the Magic Kingdom. Configured differently from the Train Station at DL, the sight of the Station and the sound of the train's whistles let you know that you are FINALLY there. The walkways under the Station serve as a transition from the real world to the wonderful world of Main Street USA.
---
Visit
The Magic in Pixels.com
.
View 1,000's of Disney Theme Park Photos, read articles, participate in the TMIP Disney Photo Forum, and purchase Disney Prints for your home or office.