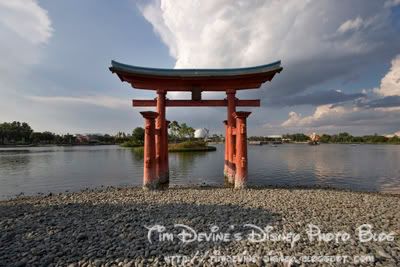 This is the Japanese Arch, across from the Japan Pavillion, at Epcot. Shot with an ultra-wide lens, you can see Spaceship Earth across the Lagoon, way in the distance. A classic Epcot shot from a classic location, but it's still really neat.
---
Visit
The Magic in Pixels.com
.
View 1,000's of Disney Theme Park Photos, read articles, participate in the TMIP Disney Photo Forum, and purchase Disney Prints for your home or office.