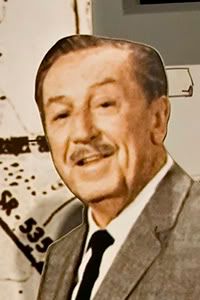 Walter Elias Disney was born on 12/5/1901 in Chicago, Ill. In observance of his 104th birthday, I would like to ask any of the viewers if anyone had ever met the man known as "Uncle Walt" and if they would like to share a story. Walt died on 12/15/1966 at the too young age of 65; ten years before I was born. Happy B-day, Uncle Walt, the world misses you.
---
Visit
The Magic in Pixels.com
.
View 1,000's of Disney Theme Park Photos, read articles, participate in the TMIP Disney Photo Forum, and purchase Disney Prints for your home or office.