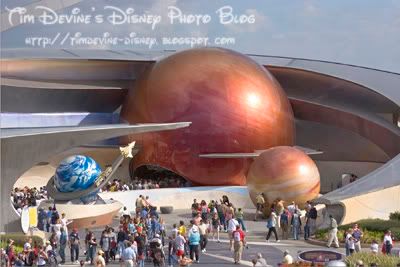 Mission Space is a motion simulator that uses centrifugal force to simulate blasting off into space. This is the ride on which a young man lost his life earlier in the year. Personally, not really the biggest fan of thrill rides to begin with, I'll pass. Photo was taken from the Monorail while passing through Future World; I was lucky to have a nice clean window to shoot the photo from.
---
Visit
The Magic in Pixels.com
.
View 1,000's of Disney Theme Park Photos, read articles, participate in the TMIP Disney Photo Forum, and purchase Disney Prints for your home or office.