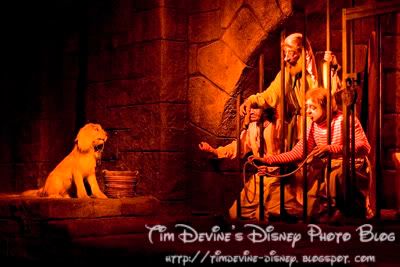 The townspeople are locked in the cell while the the town burns down. Out of view for this shot a band of drunken pirates loot the city and fire their pistols. A timeless Disney classic, even if the Disneyland version is a bit better in my opinion.
---
Visit
The Magic in Pixels.com
.
View 1,000's of Disney Theme Park Photos, read articles, participate in the TMIP Disney Photo Forum, and purchase Disney Prints for your home or office.