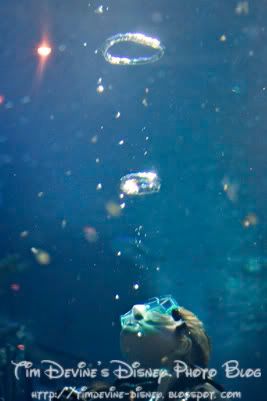 The Living Seas at Epcot takes you on a trip underwater via the 'hydrolators'. Here you are in one of the largest aquariums on the planet, complete with sub-attractions such as Turtle Talk with Crush. In this photo, one of the divers in the tank is blowing oxygen-rings from his scuba tank.
---
Visit
The Magic in Pixels.com
.
View 1,000's of Disney Theme Park Photos, read articles, participate in the TMIP Disney Photo Forum, and purchase Disney Prints for your home or office.