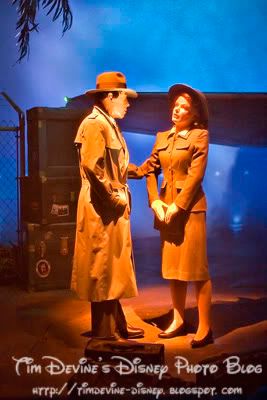 "Here's looking at you, kid."
This audio-animatronic Bogey recites his famous lines to a tearful Ingrid Bergman time and time again in the Great Movie Ride, another AA show that takes you through many of the most famous movie scenes in history. Starting with Footlight Parade and ending with the Wizard of Oz, this ride is my favorite in the entire Disney MGM Studios.
---
Visit
The Magic in Pixels.com
.
View 1,000's of Disney Theme Park Photos, read articles, participate in the TMIP Disney Photo Forum, and purchase Disney Prints for your home or office.