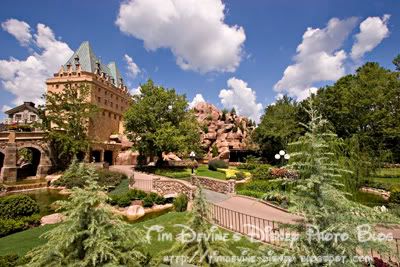 This super-wide view of the Canada pavilion in Epcot's World Showcase depicts all of the beauty of the area. Canada, in my opinion, is one of the most beautiful pavilions in Epcot. Seen here are the gardens, the Hotel du Canada, and the mountainous waterfall. Canada hosts a 360 degree film called Oh Canada which is filled with very vivid imagery and natural beauty.
---
Visit
The Magic in Pixels.com
.
View 1,000's of Disney Theme Park Photos, read articles, participate in the TMIP Disney Photo Forum, and purchase Disney Prints for your home or office.