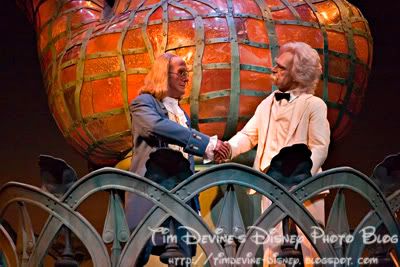 The American Adventure at Epcot is an audio-animatronic salute to American history that must be seen to be believed. This 30 minute show is 'hosted' by Ben Franklin and Mark Twain and covers American history via audio animatronic sets from the Revolution to WWII. The sets raise and lower to go on and off stage. It is a must see whenever I go to Epcot.
---
Visit
The Magic in Pixels.com
.
View 1,000's of Disney Theme Park Photos, read articles, participate in the TMIP Disney Photo Forum, and purchase Disney Prints for your home or office.