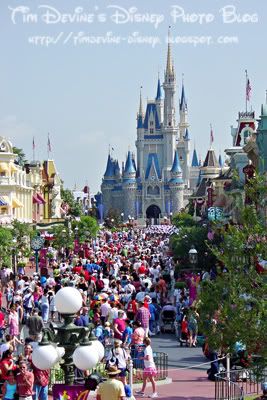 This photo is a little older than most of the ones I have posted, as the colors are slightly off but still I really like the composition. The castle in the background is almost acting as a 'pied-piper' for the thousands of people who are approaching it. Remember what I said a few weeks ago about Walt's concept of the wienie to lead people in a certain direction.
---
Visit
The Magic in Pixels.com
.
View 1,000's of Disney Theme Park Photos, read articles, participate in the TMIP Disney Photo Forum, and purchase Disney Prints for your home or office.