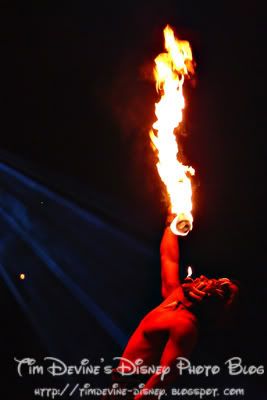 This fireeater is one of the acts during the Festival of the Lion King at Animal Kingdom. The FOTLK is a great live action show that should not be missed on any trip to AK. I wasnt too sure how much I would like the show, but it became one of my favorite AK attractions.
---
Visit
The Magic in Pixels.com
.
View 1,000's of Disney Theme Park Photos, read articles, participate in the TMIP Disney Photo Forum, and purchase Disney Prints for your home or office.