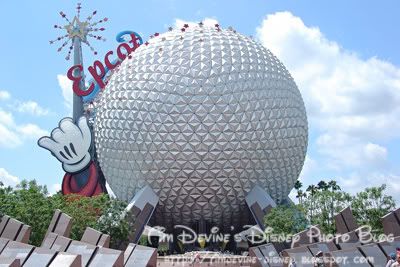 The entrance plaza to Epcot in Florida. The massive white ball is Spaceship Earth, the signature attraction of Epcot. The mable columns host the Leave a Legacy program in which guests can have a photo of themselves taken and etched into aluminum plaques which are displayed on the marble columns.
---
Visit
The Magic in Pixels.com
.
View 1,000's of Disney Theme Park Photos, read articles, participate in the TMIP Disney Photo Forum, and purchase Disney Prints for your home or office.