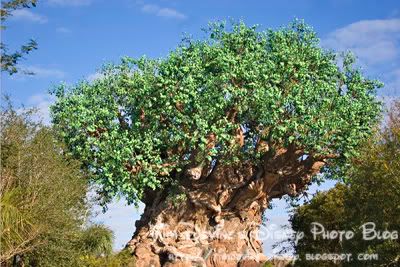 This is the wonderful Tree of Life at Disney's Animal Kingdom in Florida. This man-made tree has hundreds of different animals carved into the 'trunk' which makes for a fascinating view from all angles. You get to see this treasure as you emerge from the Oasis, the entry 'land' to the AK. It is huge and will leave you awestruck when you first see it.
---
Visit
The Magic in Pixels.com
.
View 1,000's of Disney Theme Park Photos, read articles, participate in the TMIP Disney Photo Forum, and purchase Disney Prints for your home or office.