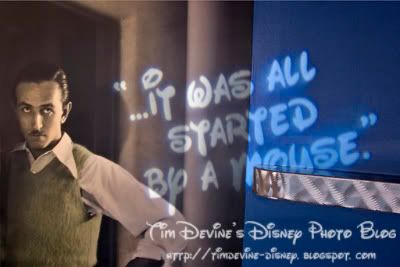 This photo comes from the One Man's Dream attraction at the Disney Studios in Florida. This display is right inside the door and features the words 'started by a mouse' which are projected in light and move about at random intervals. I had to wait about 10 minutes for the prime opportunity but I think I nailed it. Enjoy.
---
Visit
The Magic in Pixels.com
.
View 1,000's of Disney Theme Park Photos, read articles, participate in the TMIP Disney Photo Forum, and purchase Disney Prints for your home or office.