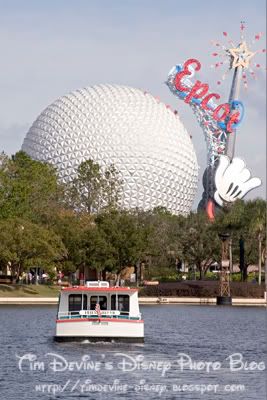 Here we have a friendship boat en route to Future World from the World Showcase at Epcot. The friendship boats are part of Disney World's internal transportation system and are used for transportation from the Disney Boardwalk and related resorts to Epcot and the Disney Studios. I thoroughly enjoy the boats and much prefer them to the buses that are also part of Disney Transportation.
---
Visit
The Magic in Pixels.com
.
View 1,000's of Disney Theme Park Photos, read articles, participate in the TMIP Disney Photo Forum, and purchase Disney Prints for your home or office.