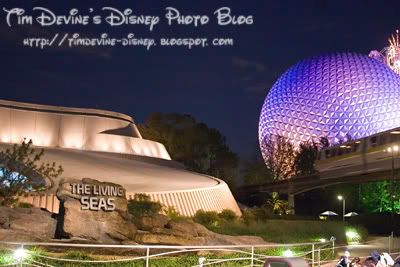 The Living Seas at Epcot, as illuminated at night. The Living Seas is an aquarium, but by Disney standards. It's huge and has various exhibits inside...really a neat little diversion from the sun.
---
Visit
The Magic in Pixels.com
.
View 1,000's of Disney Theme Park Photos, read articles, participate in the TMIP Disney Photo Forum, and purchase Disney Prints for your home or office.