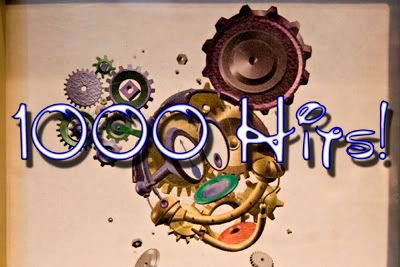 Today we celebrate 1000 Hits! Thanks to all of you who check in and post on a regular basis and for those of you who don't post, now would be a good time to start. It's nice comments like the ones I have received from a few viewers (you know who you are and thank you so very much for your kind words) that make me want to keep posting and coming up with new content for the fans of this blog!
---
Visit
The Magic in Pixels.com
.
View 1,000's of Disney Theme Park Photos, read articles, participate in the TMIP Disney Photo Forum, and purchase Disney Prints for your home or office.